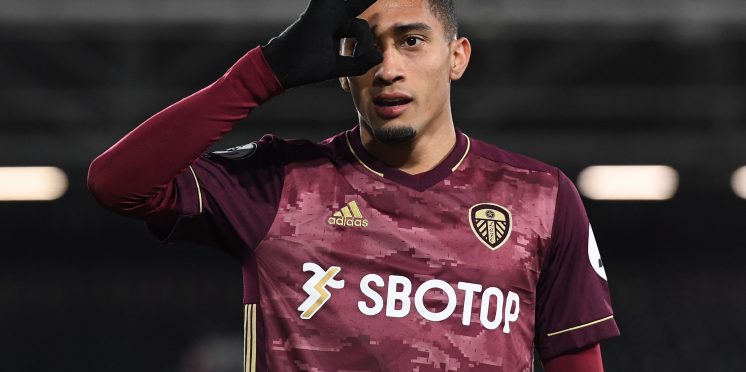 Journalist reveals Liverpool's interest in £22.5m Brazilian who has taken the Premier League by storm
The Reds are likely set for an interesting transfer window at the end of this season.
Players will come and go and there will no doubt be a few new faces on the red side of Liverpool.
According to the LiverpoolEcho's Ian Doyle, one of those players that the club is interested in could be closer to home.
The journalist revealed that the club are interested in Leeds winger Raphinha, who joined the club last summer.
The quote, as cited by Anfield Watch on Twitter, states that the club certainly like the player.
However, a deal for him in the summer may not be as simple as previous transfers.
Finances have taken a big hit this season and the likelihood of a deal would involved a swap, as Doyle states.
The Brazilian has impressed massively during his debut season in the Premier League.
Raphinha has 6 goals and 6 assists so far this season, with some important and impressive goals along the way.
The forward operates predominantly as a right-winger, so would face some tough competition in the form of Mohamed Salah.
It would be difficult for any player to dislodge Salah from the starting XI let alone Raphinha.
That isn't to say that the Brazilian couldn't though, as he looks to be growing as a player each weeks at Leeds.
We shall see in the summer as to whether the club will make their interest in Raphinha known.
As Doyle states, a deal would likely involve a player going the other way to secure the Brazilian's services.
---