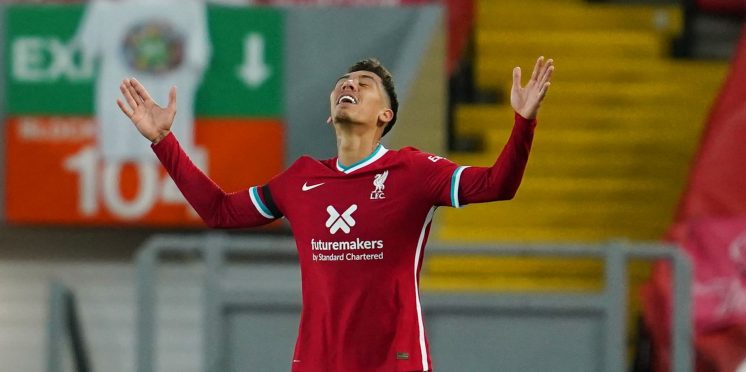 Liverpool fans are relieved as James Pearce plays down Roberto Firmino injury scare
A number of Liverpool fans are relieved after James Pearce played down a potential injury concern regarding Roberto Firmino.
The Brazilian has taken plenty of criticism for his performances this season, but there are signs that he is returning to form.
Firmino was much improved in Sunday's 3-0 win at home to Leicester City, as the Reds outlined their Premier League title credentials.
The 29-year-old shone in both his on and off-the-ball work, but for a long time, it looked as though an elusive second goal of the season was going to evade him.
Having somehow not scored in the second half, when he hit the post and then saw the ball millimeters from crossing the line, Firmino finally got his goal late in the day, heading home James Milner's corner.
It was a great moment, and the hope is that Liverpool's No.9 continues on an upwards trajectory from this point on.
On Tuesday, Firmino didn't take part in training ahead of the Reds' Champions League clash with Atalanta.
Despite fears that Liverpool had suffered yet another injury, Pearce allayed them, taking to Twitter to confirm that his absence was not injury-related.
No injury concern with Firmino I'm told.

— James Pearce (@JamesPearceLFC) November 24, 2020
These Reds supporters reacted positively to the news on Twitter, expressing their relief.
— Anthony Kelly (@footieblog14) November 24, 2020
Still off celebrating his goal

— CoCo (@cougco) November 24, 2020
he has a teeth-whitening-session-per-goal-clause in his contract

— Eamon (@CorryEamon) November 24, 2020
Okay Okay. Great news i must say!

— Sadeeq Aliyu (@Sirdeeqjr) November 24, 2020
Had me worried there Jim!

— MrBlackMagic (@MistaBlackMagic) November 24, 2020
James thank you for the news

— 🐐🇩🇪 (@its_me_axad) November 24, 2020
Will Liverpool win the Champions League this season?
Yes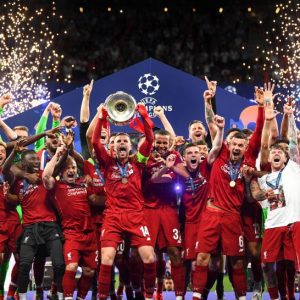 No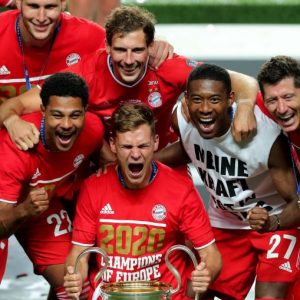 ---