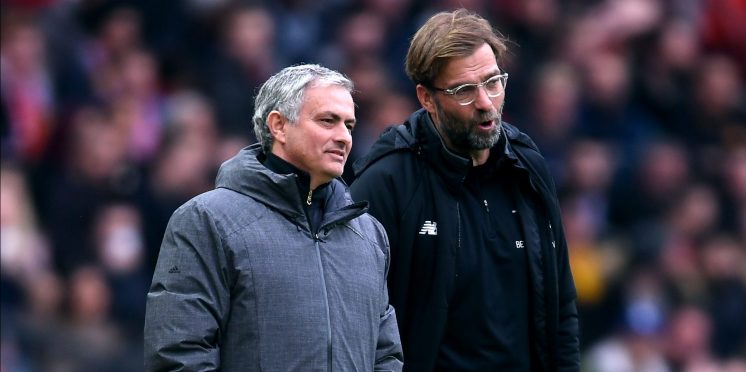 Jurgen Klopp and Jose Mourinho slam decision to overturn Man City's ban
Liverpool manager Jurgen Klopp and Tottenham Hotspur manager Jose Mourinho have both hit out at the decision from the Court of Arbitration for Sport, who overturned Manchester City's ban from playing European football.
CAS still fined City €10m but by overturning the ban, they've ensured that the former Premier League champions will be allowed to play in Champions League next year and both Klopp and Mourinho have criticised the decision at their respective press conferences.
Firstly, Klopp said:
I don't think it was a good day for football yesterday. FFP is a good idea. It is there for protecting teams and the competition so that nobody overspends and so they have to make sure the money they want to spend is based on the right sources. If the richest clubs and countries can do what they want to do, then that makes it difficult. That would lead to a world league where it would depend on who owns the clubs and not the names of the clubs.
Mourinho echoed the comments of the German, albeit with a bit more emotive language. He said:
It's a disgraceful decision. If City are not guilty of it, then you are not punished with €10m. If you're not guilty then you shouldn't have a fine. If they are guilty then the decision is also a disgrace and you should be banned from the competition. I don't know if Manchester City are guilty or not but either way, it's a disgraceful decision.
However, Klopp did admit that in terms of his own club's chances of retaining their Premier League title next season, City playing in Europe will be positive.
He said:
From a personal point of view, I'm happy that City can play Champions League next year because if I think about the league if City has 10-12 games less, I don't think anybody has a chance.
---