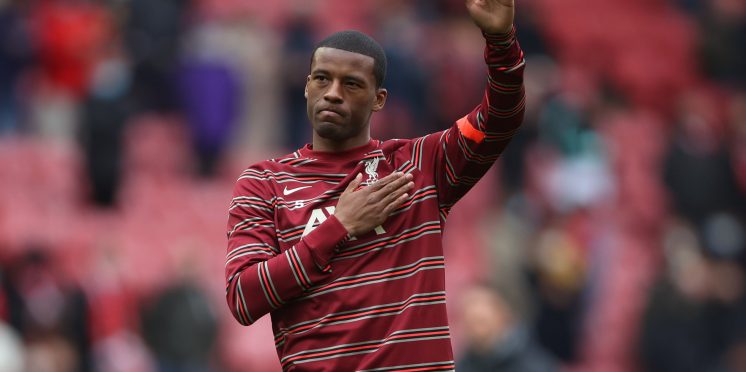 Liverpool's £27m midfielder set to sign double-salary deal with PSG reports Fabrizio Romano
This summer will leave Liverpool midfielder Georginio Wijnaldum leave the club after almost five years.
The Dutchman's contract runs down at the start of July, leaving him free to to decide on his next move.
It had initially been thought that Wijnaldum was set to join Barcelona after months of rumours and discussions.
Fabrizio Romano had even reported that the midfielder had reached a verbal agreement with the club last week.
However, it appears at the eleventh hour that French club PSG have hijacked the deal for Wijnaldum…
As reported by Romano again, the Dutchman has agreed a deal with PSG and is set to sign a contract until 2024.
The new deal from PSG will give Wijnaldum twice the weekly salary offered by Barcelona.
In fairness to Wijnaldum, there is no shame in opting for more money and the bigger contract.
As good as a proposition as Barcelona may have been, the opportunity from PSG is clearly too good to turn down.
Not only that, but with the Catalan giants not prepared to change on their offer, PSG had a free run.
It wll be interesting to see how Wijnaldum does in another league, especially given how long he has been in England.
The Dutchman moved to the Premier League with Newcastle back in 2015 and has since become a household name.
Hopefully, he can play out the rest of his career at the very top and enjoy success with the French giants.
---