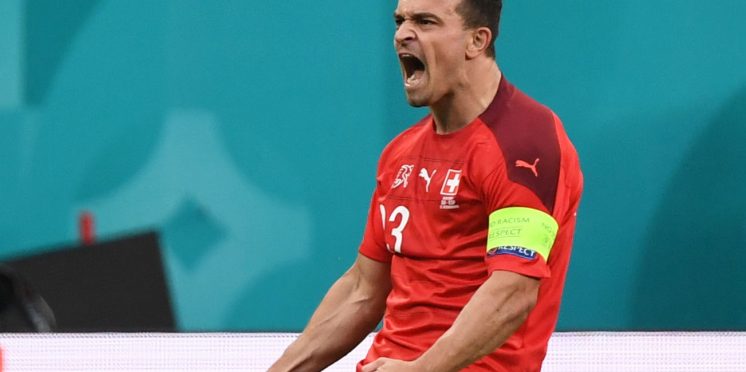 Liverpool 'adamant' with £12.75m asking price over sale of 29-y/o winger this summer
Liverpool are reportedly prepared to let a number of players leave the club this summer window.
The Reds don't have the most quality depth to their squad compared to others in the league.
However, one thing for sure is that the club has some incredible players on their books and one of the best XI's in the league.
One thing that has been repeated by the club is that players will only leave if the right offer comes in.
Otherwise, they will remain at the club and a part of next season's plans.
However, one player that has been regularly linked with a move away is Xherdan Shaqiri, with Lazio mainly interested.
According to Sky Sports, via Anfield Watch, the club is adamant that they want around £12.75m for Shaqiri…
The player has been subject to plenty of rumours this summer over a potential departure.
As previously states, Lazio have been the club submitting the most interest in the Swiss winger.
However, their offers have not been able to meet the demands of the club's £12.75m fee.
It is a fair valuation given the players time at the club as well as his impact for Switzerland at this summers Euros.
The 29-year-old helped his country to the quarter-finals of the competition, losing 3-1 on penalties to Spain.
Shaqiri managed 3 goals and 1 assist from his 5 games at the competition which no doubt increased his stock.
It would be a shame to see a talent such as Shaqiri leave but for the right price, the club can easily find a great replacement.
---